Facebook Badge

Networked Blogs

Sunday, June 13, 2010
5:13 PM |
Posted by Frugal Science Gal
|
Edit Post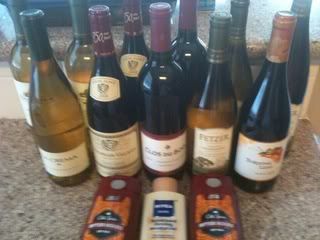 Today I walked into CVS and they had a 90% off table with wine!! We got 10 bottles of wine for $11.88 (before tax)!!
The purchase was...
Use BOGO Coupon
Receive $8 ECB
Nivea Skin Firming Lotion- $7.99
Use $1/1 Nivea Lotion
Receive $3 ECB
10 Bottles of Wine- $11.88
Total
Original Price: $149.87
Sale Price: $29.19
After Coupon Price: $24.19
Used: $10.99 ECB
Spent: $11.88 Out of Pocket (You aren't allowed to use Extra Bucks on Alcohol)
I was so happy with this purchase because we are going to be able to take these to dinner parties for near nothing!!!