Facebook Badge

Networked Blogs

Saturday, June 26, 2010
11:18 PM |
Posted by Frugal Science Gal
|
Edit Post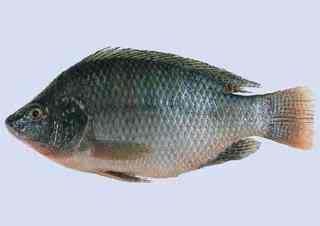 I know that this was all over the news a while back but I just had a conversation at dinner tonight with someone who apparently missed this memo. The point is that if you are trying to be "Heart Healthy" and eat the right food...try to stay away from Tilapia. There are a lot of other fish out there that are a lot better for your heart health than Tilapia.
According to researchers at Wake Forest University Baptist Medical Center, this is mostly due to the fact that most Tilapia, now purchased in stores, are farm raised being fed corn-based foods which increases the amount of Omega-6 Fatty Acids and arachidonic acid. In a post by Jennifer Nelson, M.S., R.D. and Katherine Zeratsky, R.D. from the Mayo Clinic they write that Omega-6 Fatty Acids "are thought to paly a role in clotting function, are inflammatory and susceptible to oxidation- thereby possibly increasing risk for blood clots, arthritis, inflammatory bowel disease and cancers."
Of course, everything is good in moderation. It is essential that you have Omega-6 Fatty Acids, but in the average diet there is a surplus of Omega-6 Fatty Acids and a lack in Omega-3 Fatty Acids. The Omega-3 Fatty Acids are the ones that keep your heart healthy and farm-raised Tilapia is one of the groups of fish that has a higher percentage of Omega-6 Fatty Acids than Omega-3 Fatty Acids.
So the next time you go to the store...make sure to think about what you are really buying.
And please, when you are having a dinner conversation...don't say that someone is wrong about a topic, without knowing the facts yourself.
Articles for you to read on this material:
http://www.mayoclinic.com/health/tilapia/MY00167
http://www.associatedcontent.com/article/866321/tilapia_a_bad_fish_for_heart_health.html?cat=5
http://health.usnews.com/health-news/family-health/articles/2008/07/11/popular-tilapia-might-not-help-heart.html