Facebook Badge

Networked Blogs

Saturday, May 15, 2010
9:40 PM |
Posted by Frugal Science Gal
|
Edit Post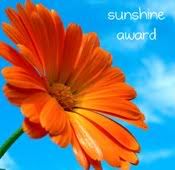 Nominate 12 other bloggers.
List the award in either a post or on your sidebar.
Link your nominees within your post.
Let the nominees know you have passed this on to them by commenting on their blog.
The 12 Bloggers I would like nominate for this award are:
Pass On The Blog Awards to other Worthy Bloggers!!!