Facebook Badge

Networked Blogs

Saturday, September 25, 2010
6:14 AM |
Posted by Frugal Science Gal
|
Edit Post
This giveaway is for you! Finally someone has come out and talked about something that many women are embarrassed to talk about, the light leaks that happen throughout the day. Whether it is because of a hearty laugh, because you are pregnant, age, or exercise...it's happened to almost all of us at least once. These panties ensure that regardless of those leaks that you are covered!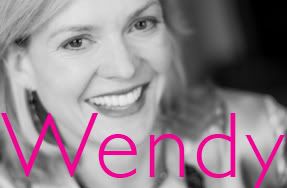 The founder of STRIDE Everyday Panty, Wendy Spencer, has come up with the Oquous technology with a built in liner that Wicks Away moisture, Absorbs Moisture, Doedorizes moisture, and best of all...Keeps you Dry!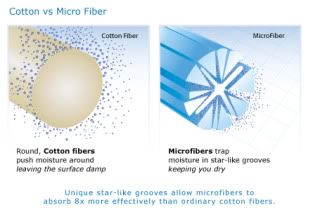 Being a woman, she also understands the importance of physical appeal. Instead of most practical items that are limited to a boring selection, there are various styles and colors to choose from!!
This product has been such a success that it is even being featured in SHAPE magazine!!!
While using this product, it really does work! I absolutely loved it and plan on purchasing some more in the future. The only drawback to this product is that they are said to last "100 washes". It depends on what you are used to purchasing. If you are used to purchasing individual panties than the price and value of this is PERFECT for you! If you are used to purchasing panties in packs at stores such as Target, then the price of these are a little steep. If you have an issue with little leaks, these may still be perfect for you, you'll just have to expand your panty budget a little.
As far as being comfortable...they are great!!! I would recommend these to people who have issues with problems such as slight bladder leakage and people who are willing to pay a little extra for a high quality product.
PURCHASE IT:
STRIDE even has a
questionnaire
on their website to help you in selecting the correct pair! To receive a special discount type in
FRUGAL2
when you check out. This will give you FREE shipping on purchases $30 and up. This coupon code is good until November 30th!! They are also available at these
stores
.
Mandatory Entry:

1. Visit Stride and tell me what type and color you would like! (1 entry)
Please make sure to leave your e-mail address in EVERY entry. Thank you!
1. Follow me on Google Friend Connect (1 entry)
2. "Like"
Frugal Science Gal
on Facebook (2 Entries)
3. Subscribe to my blog via e-mail and make sure to confirm the subscription. (2 Entries)
4. Follow
@FrugalScience
on Twitter. Leave your Twitter ID in the comment. (1 Entry)
5. Tweet about this Giveaway. Can be done daily. (1 entry a day)
Enter to win STRIDE Everyday Panty on @FrugalScience

http://goo.gl/fb/9fj56
6. Grab my button and put it on your homepage (Can be found on right hand side). Leave a link to where I can find the button in the comments. (4 Entries)
7. Blog about this giveaway and leave a link to the post in the comments (3 Entries)
This giveaway will end on October 11th at 11:59 pm CST.
The winner will be contacted and will have 48 hours to respond before another winner is chosen.
*I received a free panty in exchange for this review. I also received a STRIDE Everyday Panty Media Kit with information for this review. All opinions on the product are my own.
LINK UP YOUR
STRIDE EVERYDAY PANTY GIVEAWAY!!!
If you link up your STRIDE Everyday Panty Giveaway, I would greatly appreciate it if you would mention my giveaway and leave a link to my post at the end of your Giveaway!
Labels:
Product Reviews/Giveaways