Facebook Badge

Networked Blogs

Saturday, August 28, 2010
12:23 PM |
Posted by Frugal Science Gal
|
Edit Post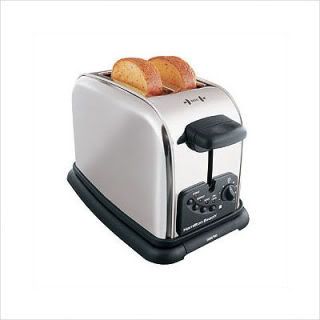 It's an item that many of you have in your kitchens.
There is a wide range of toasters that a person is able to purchase. They can go from the $5.99 at your local store to the $400 and up for the
deluxe toasters
.
Regardless of what you are looking for, CSNstores.com has the range of toasters that you are looking for. I would say that they average price of a toaster is $25-$40 and you can expect these to last a while. CSNStores.com had Many toasters in this price range!
You can choose from white, black, chrome or 2 vs. 4 slices and More options from CSNstores.com.
When I was selecting a toaster, I wanted:
2 slice toaster in order to conserve counter space
wide slots to be able to toast slices of homemade bread
Chrome color (because my blender that I wrote about in my Cuisinart Blender Review is chrome)
Reputable name brand
I love this toaster!!
It toasts evenly, it has a bread crumb tray (you don't have to flip it upside down to get out the crumbs), it has a Variety of settings for the perfect setting of toasting.
I'm sure many of y'all know that with chrome comes the problem of cleaning it. The blender was the first chrome small appliance I had ever bought and it never got dirty! To stay consistent with colors in my kitchen I went with a chrome toaster. This one, sadly, does get dirty. It is fairly easy to clean, but it is not maintenance free which I usually look for in appliances. The easier they are the more I like them. This is the cost that comes with chrome though, and I am willing to do it.
The toaster looks super sleek and I love it in my kitchen!
Overall, I would give this toaster a 4.5 out of 5 and CSN Stores a 5 out of 5!!
I just loved shopping their wide selection of toasters and found exactly what I was looking for!
The next time your toaster goes out and you are considering buying a new one...go to
CSNstores.com
to browse their selection.
I KNOW that you will find one that is well suited for your family, in both function and design, and it will most likely be the best price you can find!!
* I received this product from CSNstores.com in order to host this review.
CSN Stores has so many
AMAZING
deals!!
To make this deal even better there are several blogs that are hosting giveaways for a CSN codes!! This is similar to a one-time use gift card!
Labels:
Product Reviews/Giveaways