Facebook Badge

Networked Blogs

Sunday, May 2, 2010
10:23 AM |
Posted by Frugal Science Gal
|
Edit Post
These were the items that I received this week: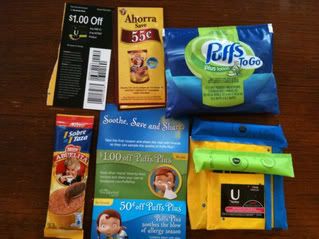 This was the trash that was left over: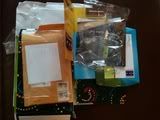 Most of this can be recycled. Make sure to check in with your local recycling to see what can and cannot be recycled. Most of the stuff that the local recycling companies won't take such as laundry detergent bottles and water bottle caps, can be taken to somewhere else. We collect all of that stuff separately and when we are full we take it over to the recycling station in downtown.
What can't be recycled, see if you can reuse it to mail something to a family member or friend. For large packing material that you get if you buy products online, see if a local mom & pop business can use it. Often times, they struggle to pay for the cost of the materials such as boxes and bubble wrap. We give all of our packing material to a mom & pop business down the street and they ALWAYS appreciate it. Anything from bubble wrap, to used tissue paper (that isn't good enough to reuse for future gifts...I'm huge into upcycling), to plain boxes. They always use them and by the time we bring more they can always use it. Just see who you can help in your local community. This is a small way to help someone else save on expenses of making a living as well as reusing products to help save our environment.
Another way to upcycle is see what type of supplies your local schools need for projects. My boyfriend is a teacher and we save all of our toilet paper and paper towel rolls because often times there is some project going on with them.
You can even check with some Etsy shops who use products like bottle caps and plastic bags to make their products.